I was ecstatic when we found this house! This 3 bed 2 bath 1 car garage house had amazing potential that was screaming my name, waiting to be let out. It had some questionable (to say the least) interior design aspects, it needed some spaces to be reworked, but the amount of space was fantastic!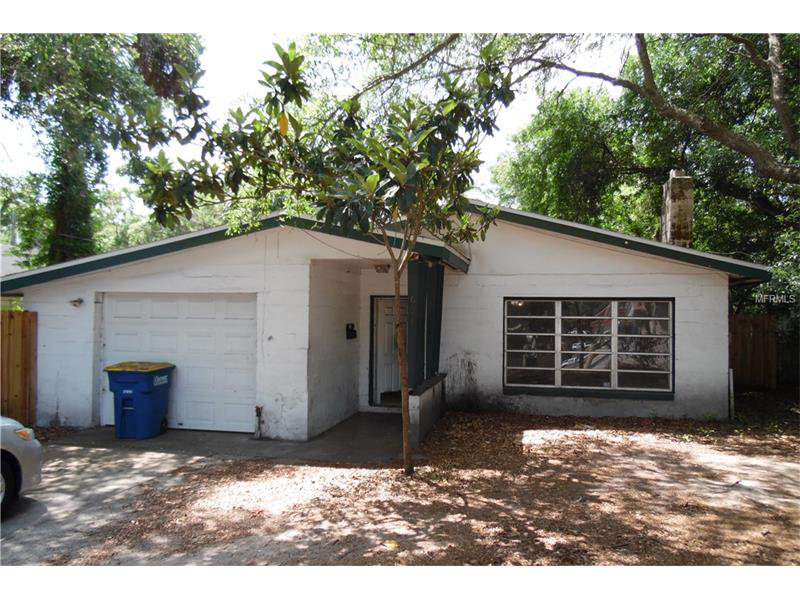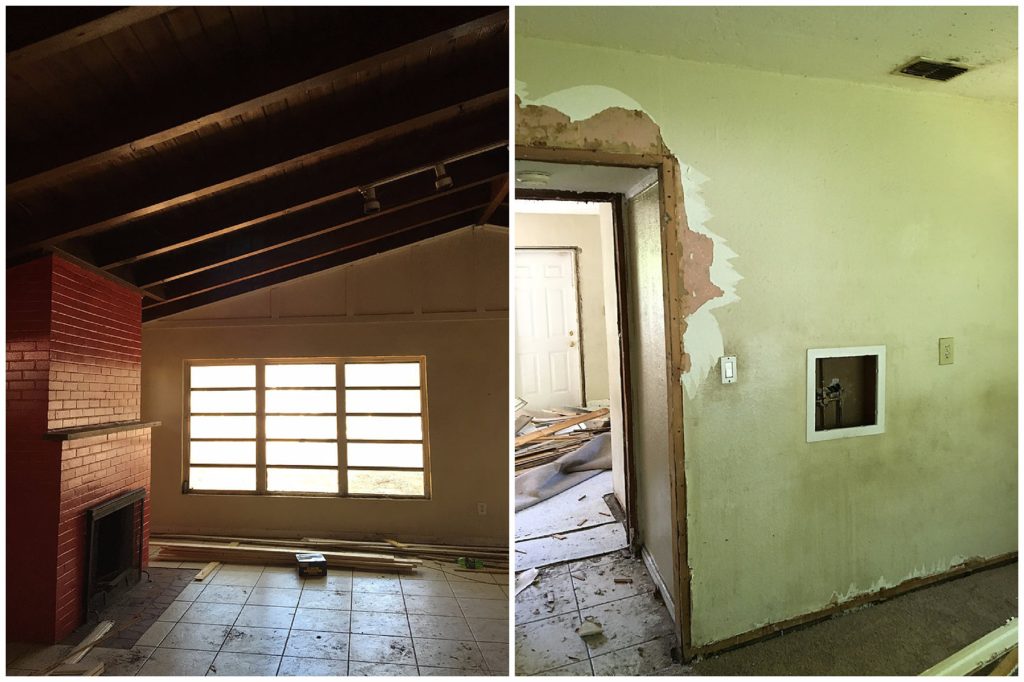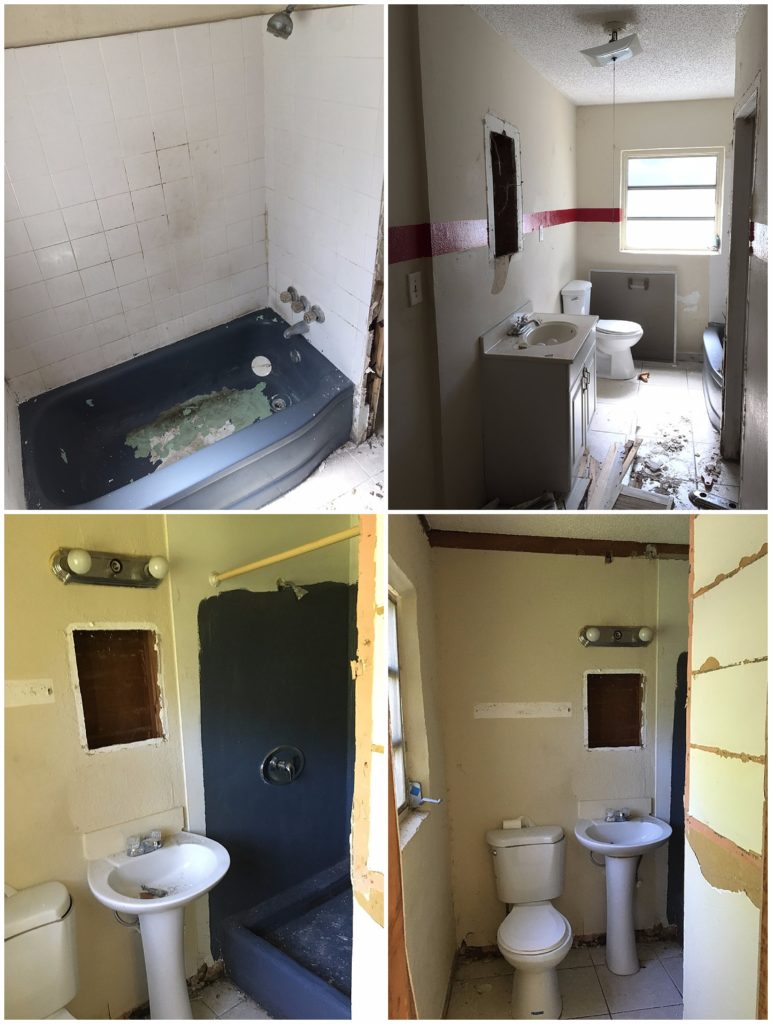 The landscaping needed work, and the kitchen and bathrooms were basically a gut job, but I just couldn't resist those vaulted ceilings!! But the biggest issue I was having was how closed off the kitchen was from the rest of the house, so we decided to open things up.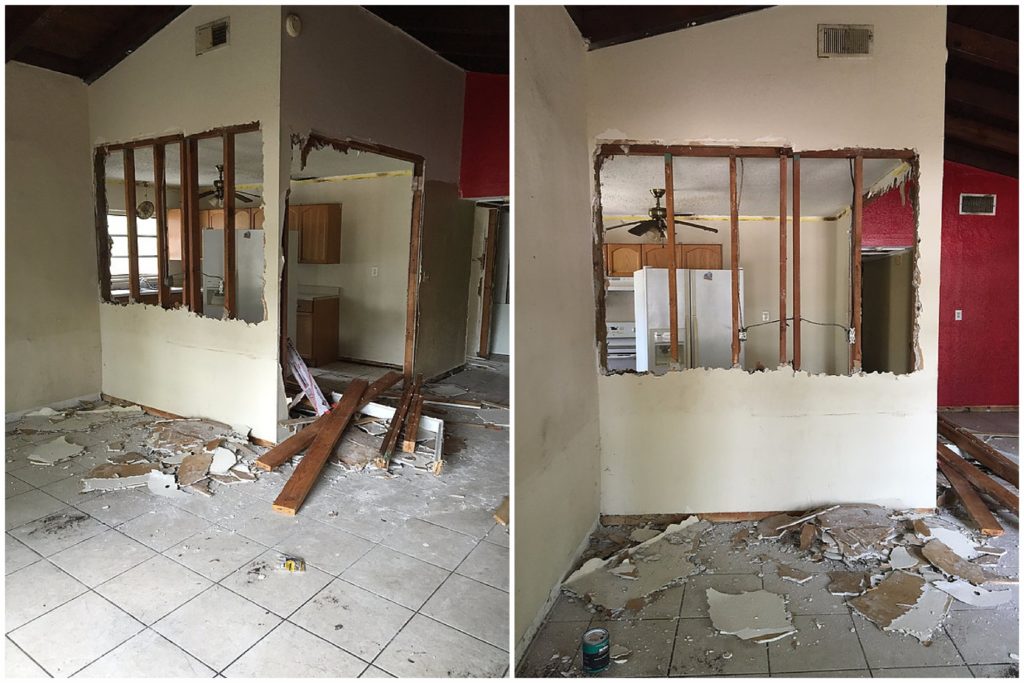 I wanted to give this house a classic Mediterranean feel to accent its charm and amazing character. The ceiling beams were washed out so I decided to give the ceiling a new paint job to brighten up the space and we added a large bar to the kitchen. The bathrooms were gutted and redone with the same theme in mind. This was a very unique project and we had a blast every step of the way. The before and after pics on this project are very satisfying!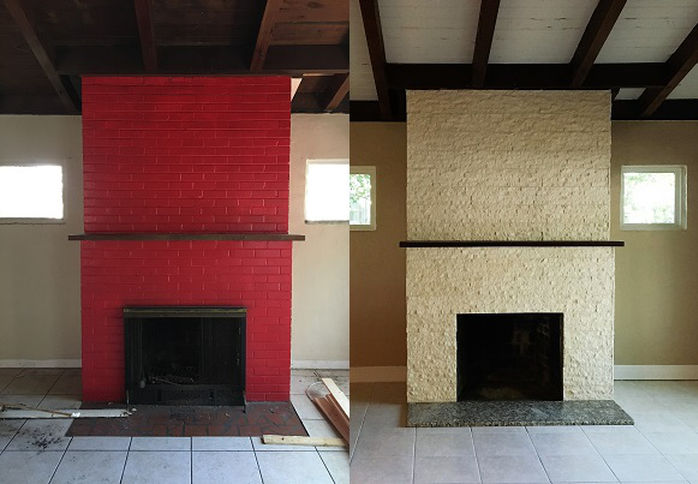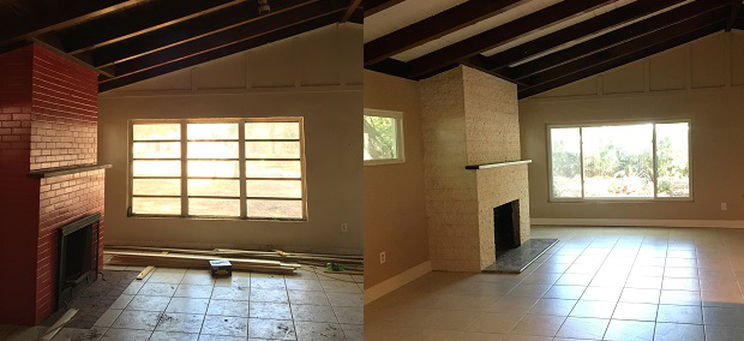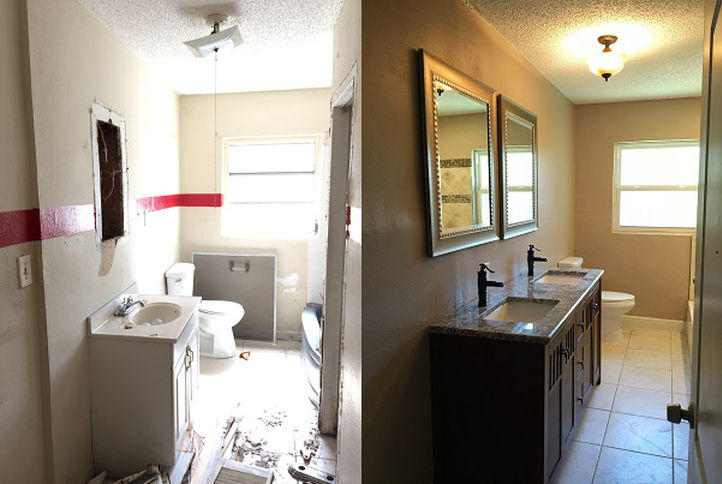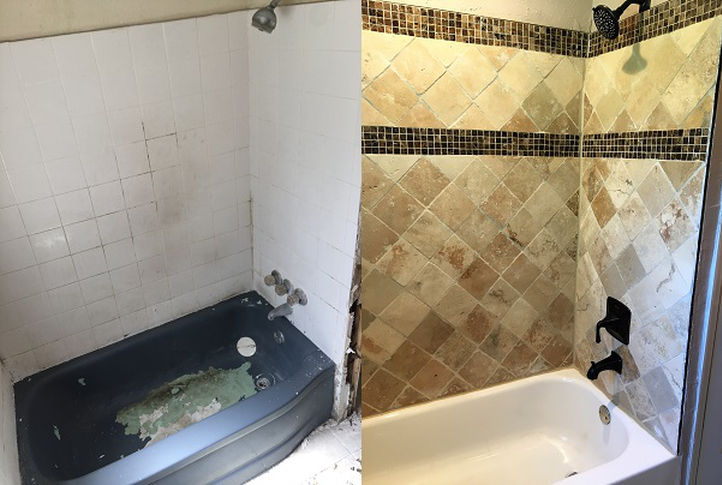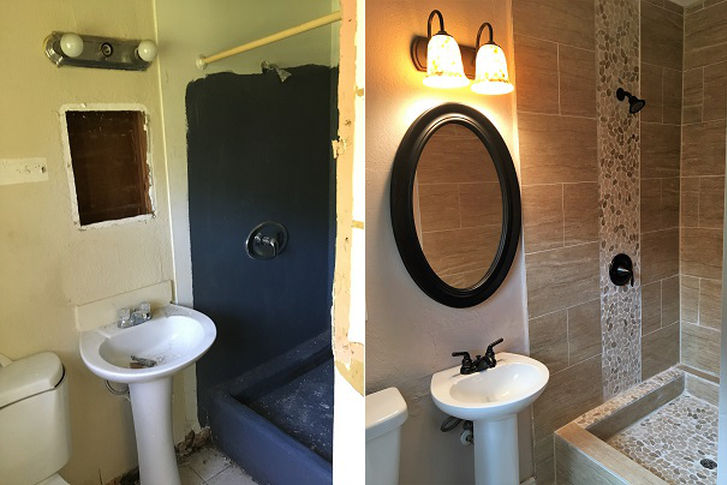 And of course all of the fun after pictures…